---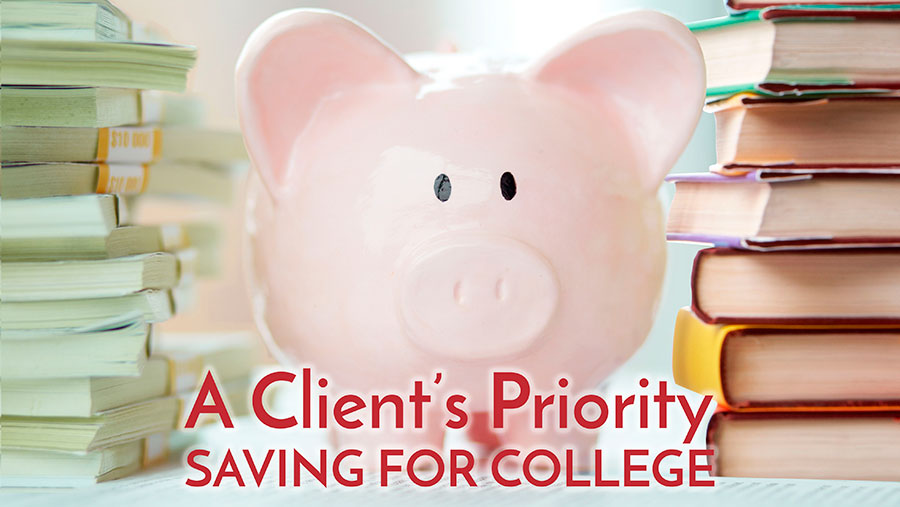 Advisors, Clients Saving Enough For College?
More students are borrowing than parents borrowing when parents' income and savings are not as available. Families will borrow money to help pay for college. An average loan amount is just over $9,600 for students and almost $3,900 for parents with federals loans being the most popular for both.
Families with children going to college are more likely to attend an out-of-state college or university, potentially a private one and choose based on the academics available. 73% of those attending will choose an in-state school.
Studies have found that these families may or may not be as concerned about loan repayment.
• 84% of students who borrow are going to be responsible for paying back their loan(s); 58% of the parents concurred and 12% of parents expect to repay these loans • 41% of parents who borrow are going to expect to pay back their children's loan(s) with just 21% of the students ex.pecting to pay them back
Even though saving money for college versus borrowing the money is on a decline, there is more focus on if college is afforable or not. Students and their families are looking for scholarships, but only 49% of them are actually using the scholarships.
50% of students are opting to live at home and many are enrolling in accellerated program (AP) classes in high school to complete some of their required classes earlier and for free. However, families are not planning on how to actually pay for college. Nine out of ten families say they know their child will attend college since they were in elementary school. Less than half of these families actually have a plan to pay for it.
Northeast families pay 70% more in college tuitiion and finance that by borrowing and receiving larger contributions from their parents.
Advisors, find the right audience and market to those families who need to save for college.
At MLI Marketing Solutions, we have the tools to bring these families directly to you.
CALL: 813-254-1553
---